by Marissa Naclerio
Author's note: During Latinx Heritage Month celebrations, we acknowledge that many non-white Latinxs do not identify with the notion of Latinidad, defined as the collection of attributes and experiences shared by members of the Latin American identity. Many Black and Indigenous members of the community reject a unified notion of Latinidad because it ignores the violent, racist history of Latin American colonization and erases the different histories experiences of peoples in Latin America. For these reasons, this Latinx Heritage Month, we honor the contributions of Black and Indigenous Latinxs to the conservation/sustainability field.
Feliz días de la independencia a mi gente Latinx! Con orgullo nicaragüense, les presento cinco pionerxs que están desafiando la definición de quién es ambientalista.
Happy (belated) Latinx Heritage Month! Between September and October, we celebrate the achievements, contributions, and influence of the Latinx* culture in the United States. Celebrations begin on September 15, when Costa Rica, El Salvador, Guatemala, Honduras, and Nicaragua gained their independence from Spain in 1821. Mexico celebrates the day after, and Chile recognizes their independence on September 18. Join us in celebrating Latinx Heritage Month by recognizing activists who call attention to environmental conservation while paying homage to their roots. 
Xiye Bastida is an eighteen-year old
Mexican-Chilean activist and member of the Otomi-Toltec Nation. She is from San Pedro Tultepec, Mexico, where she was raised with Otomi indigenous beliefs that emphasized the reciprocity of taking care of the Earth. Her community experienced a severe two-year drought followed by extreme flooding events, which prompted her to examine how the extreme weather events are exacerbated by the climate and how this disproportionately impacts BIPOC** communities. Upon moving to New York City with her family, where she witnessed the lingering damage caused by Superstorm Sandy, Bastida focused her energy on indigenous and immigrant visibility in climate activism. She is one of the principal organizers for Fridays for Future NYC, has mobilized people of all ages to participate in the Global Climate Strike, and is a freshman at the University of Pennsylvania.
Xiuhtezcatl Martínez is a nineteen-year old activist who wrote a book entitled We Rise: The Earth Guardians Guide to Building a Movement That Restores the Planet. His book examines the failures of world leaders to solve the climate crisis and suggests tangible steps that youth can take to mobilize their communities. Martínez is a youth director for Earth Guardians, and has advocated for large governments to address climate change at the Rio+20 United Nations Summit and the UN General Assembly. Martínez cites his Mexica (Aztec) heritage as the motivation for his activism, and believes that all humans have a responsibility to protect the environment. Martínez shares his indigenous beliefs, stories, and experiences growing up as an activist in the spotlight through his hip hop music. 
Katherine Lorenzo is an Afro-Latina climate activist who began her career
by volunteering during Barack Obama's first presidential campaign. She studied political science at the University of Nevada Las Vegas, and has worked with advocacy groups such as Mi Familia Vota. Lorenzo frequently mentions that conservation is an inherent part of Latinx culture. While families are motivated to save money, there is an added benefit of reusing and wasting less. Lorenzo worked on environmental justice programs through CHISPA Nevada, and focused on the Clean Busses for Healthy Niños campaign to switch districts to clean, electric school buses. She currently works at a nonprofit, Energy Foundation, which promotes policy solutions to advance renewable energy and teach the public about the benefits of a clean energy economy.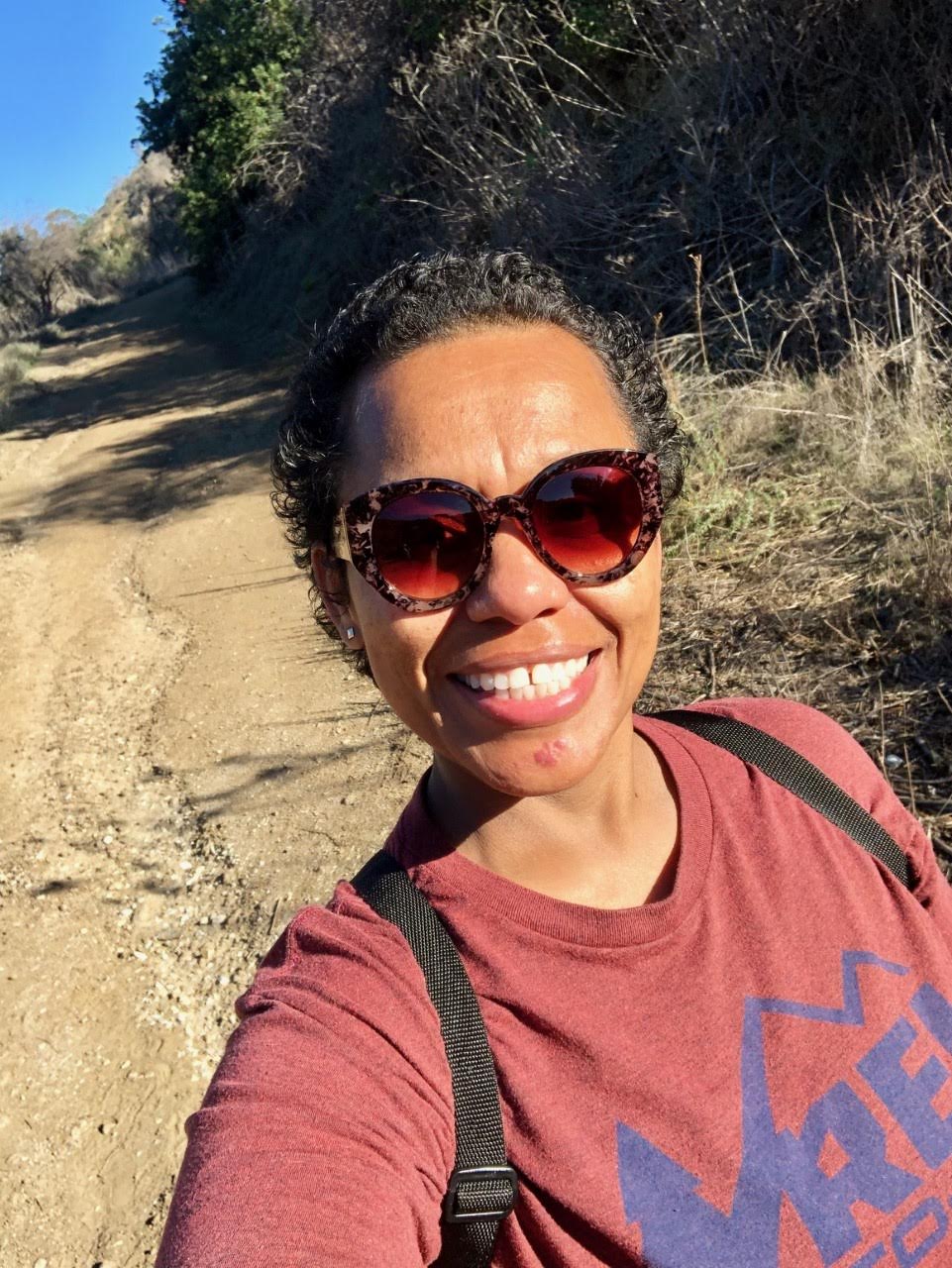 Solimar Fiske is an activist who uses her Instagram feed #TakingUpSpaceOutdoors to amplify voices of color in outdoor spaces. Fiske speaks on the isolating experience of walking into outdoor clothing retail stores and not seeing anyone who looked like her, or clothing geared towards her frame. She says that engaging with her online platform has led her to find a community of activists (such as @melaninbasecamp and @unlikelyhikers) who are working towards the same goals she is, and that she is continuously learning about land acknowledgment, conservation, and environmental awareness. Fiske acknowledges that many people of color only see a narrow advertisement of what the outdoors is actually like, and face barriers of time, travel, and funds. She aims to educate others by emphasizing that experiences in nature are not out of reach, being a role model for other people of color who want to get involved outside, and taking up space as a woman of color, immigrant, person with mixed indigenous heritage, working class person, and person with a large body.
Melissa Cristina Márquez
is a Puerto Rican and Mexican marine biologist and the founder of Fins United. The Fins United Initiative teaches people of all ages about Chondrichthyes (shark and ray) conservation, education, and co-existence. Márquez travels around the world speaking about the importance of diversity and inclusion in science. She has been dubbed the "Mother of Sharks" and has been featured on various nature programs, including Discovery Channel's Shark Week. As a proud #LatinainSTEM, Márquez emphasizes the need for open communication between the scientific community and the general public, law and policy makers, and diverse stakeholders. 
*Latinx: gender-neutral term for someone of Latin American origin/descent
**BIPOC: Black, Indigenous, and People of Color