UConn has been certified as a Bee Campus since 2017. The initial certification was spearheaded by PIRG, a student activist organization on campus, who originally filled out the application and raised awareness about pollinator species. Our current Bee Campus USA Committee is comprised of faculty, staff, and students that are involved in pollinator-related activities on campus. This includes representatives from the Spring Valley Student Farm, Beekeeping Club, Eco Garden Club, EcoHouse, UConn Landscape Department, and more!
What is A Bee Campus?
This certification is given by the Xerces Society to university campuses that effectively:
Create and assemble yearly a Bee Campus USA Committee
Establish and enhance pollinator habitat on campus
Engage in related service-learning projects
Host events and coordinate outreach about bees & pollinators
Develop and implement signage about pollinator protection
Offer courses that include information on pollinator conservation
Maintain social media and online accounts to post Bee Campus updates
Learn more about these commitments on the Bee Campus website.
Pollinator-Related News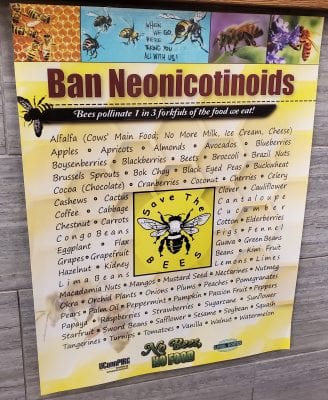 Campus Welcomes a New Garden to Foster Connection in Memory of the Late 'Swing Tree'